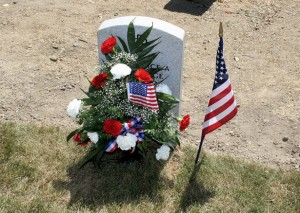 I'd like to pose (and attempt to answer) four related questions. When is a relationship dead? When is a writer dead? When is an author dead? When is a book dead?
When is a relationship dead? When one of the two parties who formerly made up the relationship refuses to continue to relate. One party may continue to try. But with only one party making an effort, the relationship is dead.
I'm thinking about this very frequently nowadays. My relationships with my mother and my step-father are dead. They refuse to talk with me. When I was in the hospital for six days, they made no attempt to contact me, nor did they send a get-well card. They were not ignorant; my brother and sister filled them in regarding my distress and situation.
I recently received the news, through my sister, that my step-father is ailing. I asked my oldest son, Levi, if he would like to send his grandfather a get-well card, even though his grandfather no longer sends him letters, cards, or gifts. He said he wanted to send a get-well card, anyway, so I went out and bought one for him, put stamps on it, addressed it for him, and let him fill in the inside with a personal message. I also added a brief message of my own, very simple — "Dad, I hope you feel better soon. Love, Andy."
By servicing the dead, one services the living. I was servicing the dead, and I was teaching my son to do the same. When we visit a gravestone and place flowers by it (or small pebbles from home, as is a common Jewish custom), we are servicing the dead, but in truth, we are servicing the living — ourselves. We are preserving a sense of connection with the departed and remembering the loving times we spent together. My step-father is dead to me. But by sending him a card with a brief message, I am recalling the years of love we shared, before he decided to cut off our relationship. I am also teaching my son that sometimes it is good and proper to take the effort to send someone something of yourself, even if you cannot expect any response in return.
A writer is no more than a person who writes. The only relationship necessary for writership is that between a writer and his or her work. When is a writer dead? A writer is dead when the person who writes dies.
An author is a writer who has an audience other than him or herself; the audience can be as small as one other person. Authorship is a type of relationship, a three-way relationship: the relationship between the author and his work; the relationship between the author and his reader(s); and the relationship between the author's work and the reader(s). When is an author dead? An author is dead when all three of those relationships are severed, and they may be severed when only one party in the relationship is failing to maintain the relationship. In the relationship between the author and his work, the author can renounce his work and stop writing. In the relationship between the author and his reader(s), either party can stop sustaining a relationship which has been built. In the relationship between an author's work and its audience, either the work can go out of print and be discarded from all lending libraries (the work severs the relationship), or the audience can stop reading the work.
When is a book dead? Either when the book is no longer available to persons who might otherwise be its audience, or its existing and potential audiences stop reading it.
The new hybrid forms of writer-publisher and author-publisher means that fewer writers, authors, and books will die. The assurance of publication means a writer will likely continue to write and continue to have a relationship with his work. The availability of social media, blogs, and websites means that an author's direct relationship with readers need not cease until the author's death. And the invention of ebooks, which need never go out of print, mean that very few books of lasting worth will ever die, for they will always be available to the readers who are willing to search them out.
I used to be an author; I was a writer with an audience. Now, having lost the majority of my audience, I am once again a writer. But by starting my own small press and publishing my books as both ebooks and physical books, I am taking steps to achieve life after death for me as an author and for my books.