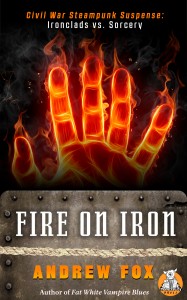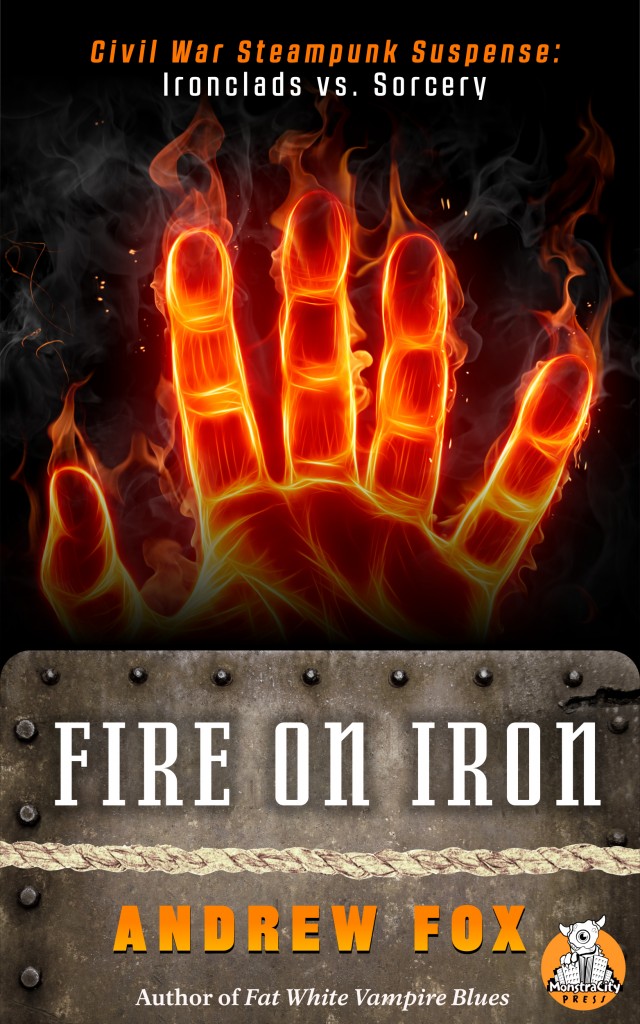 For those of you who prefer to read your books in print, rather than in pixels, my newest book, Fire on Iron, is now available in trade paperback format for the price of $15.95.
And of course, Fire on Iron remains available in the following ebook formats for the bargain price of $2.99:
And if you are a diehard Kindle fan, the Kindle version is available for the price of $5.99.
I'm currently working on the last few chapters of the second book in my series which began with Fire on Iron, Midnight's Inferno: the August Micholson Chronicles. The new book will be called Hellfire and Damnation. Now's your chance to get in on the ground floor of a brand-new, exciting Civil War steampunk suspense series!
One more time, here's the back cover blurb:
"What price redemption? Is martial honor worth the cost of one's soul?
"Lieutenant Commander August Micholson lost his first ship, the wooden frigate USS Northport, in reckless battle against the rebel ironclad ram CSS Virginia. However, Flag Officer Andrew Foote offers the disgraced young Micholson a chance to redeem himself: he can take the ironclad gunboat USS James B. Eads on an undercover mission to destroy a hidden rebel boat yard, where a fleet of powerful ironclads is being constructed which will allow the Confederate Navy to dominate the Mississippi.
"But dangers far more sinister than rebel ironclads await Micholson and his crew. On the dark waters of the Yazoo River, deep within rebel territory, they become entangled in a plot devised by a slave and his master to summon African fire spirits to annihilate the Federal armies. Micholson must battle devils both internal and external to save the lives of his crew, sink the Confederate fleet, and foil the arcane conspiracy. Ultimately, Micholson is faced with a terrible choice — he can risk the lives of every inhabitant of America, both Union and Confederate, or destroy himself by merging with a demon and forever melding his own soul with that of his greatest enemy."