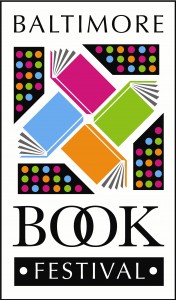 This coming Sunday, September 30, 2012, I'll be signing books and speaking on several discussion panels at the 17th annual Baltimore Book Festival. Here are the details:
Festival Dates: September 28-30, 2012
Hours: Friday & Saturday: 12-8pm; Sunday: 12-7pm
Location: Baltimore, Maryland, in historic and picturesque Mount Vernon Place
Attendance: 55,000+ festival-goers over the weekend
Admission: Absolutely FREE and open to the public.
Description: The festival features 200+ author appearances and book signings; 75+ exhibitors and booksellers; non-stop readings and panel discussions on eight stages; cooking demos by celebrity chefs; poetry readings and workshops; panel discussions; walking tours; hands-on projects for kids; live music; and a delicious variety of food, beer and wine.
Here's my schedule (all times listed for Sunday, 9/30; all panel discussions will take place at the Science Fiction and Fantasy Writers of America Stage):
Noon to 1pm: I'll be signing books in the Authors Tent
2pm: Vice Squad with Blasters
Can we predict the bad behavior in science fiction? See what scenarios our authors come up with for future misbehavior. Panelists include: Bud Sparhawk, Brenda Clough and Andrew Fox.
3pm: Readings with SFWA Authors
Come listen to SFWA authors read from their work, engage them in Q&A, and win great prizes! Panelists include: Cat Rambo, Raul Kanakai, Sarah Beth Durst, Andrew J. Fox and Brandie Tarvin.
6pm: Movies and Reading
Has the popularity of movie adaptations improved or dumbed down the written word? What about books that were turned into movies; is the union of Hollywood and literature for better or for worse? Panelists include: Andrew Fox, Walter Greatshell and Brenda Clough.
I hope some of my friends and readers will be able to come to the Festival. This will be my first year attending, and this is also SFWA's first year as an official sponsor/partner of the Festival. Let's hope for good weather, as this is an entirely outdoor/tented event. No thunderstorms, please!