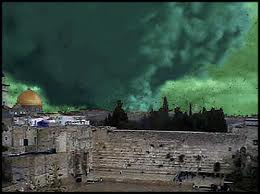 God is back.
He's not happy.
And He's ready to go all Old Testament about it.
How flawed can a man be and still be chosen to serve as God's messenger? Young Jacob Zvi, 26, a doctoral student in Cultural Studies at Tulane University in New Orleans, is about to find out. Jacob has turned his back on everything he was taught to value. He has abandoned Orthodox Judaism, his citizenship in Israel (where he and his parents made aliyah when Jacob was in high school), his responsibilities as a son, and even his own admittedly low standards of morality and loyalty. Yet a quick and powerful friendship with an elderly Jewish widower, an introduction to an Orthodox congregation barely hanging on in the middle of a black ghetto, and the explosion of a nuclear artillery shell on the Temple Mount in Jerusalem conspire to force Jacob to completely reevaluate the cynical, self-serving turn his life has taken.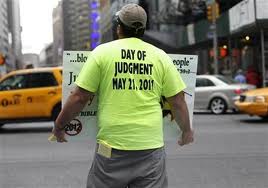 For the worthy dead are returning to life. Not to bodies of flesh and blood, but to far superior, cybernetic bodies, produced in an advanced robotics lab on the Tulane campus, funded by the Department of Homeland Security. One of the lead cybernetics researchers, Wyonna Shaver, recently married Jacob's rabbi, Helvetica Rhinegold, in a same-sex civil ceremony in Boston. Rabbi Helvetica, a controversial theologian of the ultra-liberal Reconstructionist-Renewalist denomination, and the daughter of violent 1960s radicals, believes God is a mental construct which Jews teach themselves to believe in, in order to maximize their potential as a community. She is horrified to learn her wife the scientist believes her innovations in robotics and artificial intelligence have facilitated the rise of the dead and the return of the Old Testament God to Earth.
Helvetica is even more affronted to discover that Jacob, her favored congregant and protégé, has inexplicably been selected to serve as God's mouthpiece. God has resurrected an abandoned, hurricane-damaged synagogue in the Central City ghetto of New Orleans to serve as His temporary abode while the robotic resurrectants build a Third Temple atop the nuclear bomb devastated Temple Mount in Jerusalem. In a dizzying series of events, Jacob finds himself serving as both high priest in the temporary sanctuary and press secretary for God, the Creator's liaison to the heads of all of Earth's religious communities.
Will the world's great religions launch themselves at each other's throats? Will the Middle East explode in the War of Armageddon? Will the people of Earth learn to accept that only one particular set of prophesies of the End of Days will come true those promulgated by the tiniest of the world's monotheistic religions? Will Jacob be able to carry out his mission of reconciliation? Or will Rabbi Helvetica Rhinegold succeed in carrying out her parents' apocalyptic desires and fomenting a worldwide revolution against God?
Novels and books such as the Left Behind series and The Late, Great Planet Earth have dramatized the Evangelical Christian vision of the End Times. Now The End of Daze does the same for the Jewish version, but with a propitious dose of political and social satire perfect for our unsettled times.