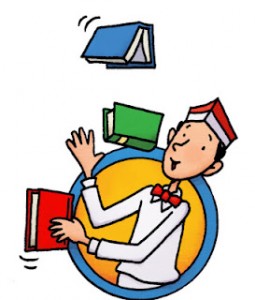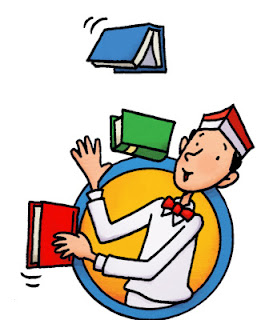 Here's an update of where my various projects stand (I'm putting this to pixel as much as an aid to me, a roadmap of where the heck I am at this point, as I am to provide you guys with info nuggets).
The Monster Trucks of Mount MonstraCity: This is the second book in my planned middle grades adventure/horror series. I've completed my plot outline and have this one waiting on the starting line. I'll probably start working on the first draft in about three weeks, after I'm done with my current round of revisions on No Direction Home.
The Runaways of Mount MonstraCity: The first book in my planned middle grades adventure/horror series. I turned this in to Peter, my agent, a few weeks back and am waiting for his initial response, then expect to do some revisions before he begins submitting it around.
The Velveteen Ebook: This is a short, novella-length children's novel that should appeal to adults nostalgic for technologically simpler times. It's being considered at a handful of houses that specialize in gift books.
No Direction Home: I had turned this adult SF novel in to Peter for his review around the beginning of the year. I got it back from him a couple of weeks ago and am working on revisions prior to him beginning the submissions process.
The End of Daze: My friends at Tachyon Publications decided this eschatological satire didn't fit in with their line. Another friend, David Myers of Commentary Magazine, suggested an editor at a small house who has a fondness for Jewish-themed fiction. Peter submitted it there, and it is also being looked at by an editor at one of the big SF imprints. If neither of these possibilities pan out, Dara and I will put out the book ourselves.
Ghostlands: This adult SF novel is still being looked at by a number of genre editors. Peter began submitting it around about a year and a half ago.
The Bad Luck Spirits' Social Aid and Pleasure Club: I did a major editing job on this urban fantasy novel the second half of last year (after having been working on it, on and off, since 2006, in the immediate wake of Hurricane Katrina). The latest version is being considered at Tachyon and at one of the big SF imprints.
Fire on Iron: My Civil War-set steampunk horror-adventure novel has nearly reached the end of its submissions journey. It is being considered at one final SF/fantasy imprint. Should they give it a pass, it will become Dara's and my first independent publishing project. The roots of this book go all the way back to 1994, just before I joined George Alec Effinger's writing critique group in New Orleans.
So, my friends, that is where things stand at the moment. Like any writer, I wish matters could move along more quickly. But it appears that, no matter how things break with the professional editors, Dara and I will be working on one of my projects this fall, after our youngest son, Judah, begins attending kindergarten. So I should have something "new" to peddle by the beginning of 2013.