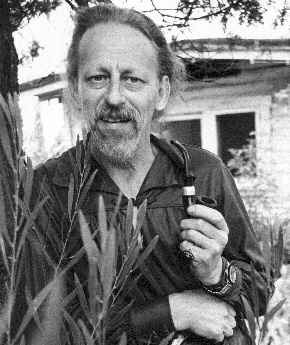 Happy Halloween! Something about the day and the morning's train ride to work got me thinking about Sturgeon's Law, which can be paraphrased as, "Sure, 90% of science fiction is crap, but then 90% of everything is crap."
This is, quite possibly, the most famous quote to ever emerge from the universe of science fiction. So famous that not a day goes by without the quote appearing in a news article.
That notion got me curious. In what news articles would Sturgeon's Law be quoted or referred to on Halloween, 2014?
Google makes life easy for those embarking on such absurd quests. I found a grand total of 26 news articles that fit my criteria. I selected a sample of four.
One, "Artists expected to toe the official line," is about the travails of Irish artists who dare to criticize their local art scene. Another, "I like most films I watch. Am I a sucker?" is about a desire by a film critic to watch and enjoy bad films. The third, "Tuba instructor works hard to fight musical stereotypes," is about a song a tuba instructor composed in order to fight prejudice against tuba players (really). And the fourth, "Tim Cook Makes Waves, Creates Ripple Effect," is about the CEO of Apple coming out as gay. Richard Adhikari, the author of the last article, writes for TechNewsWorld, E-Commerce Times, and LinuxInsider.com and mentions Sturgeon's Law in his byline self-description block, so Theodore Sturgeon is mentioned (indirectly and parenthetically) in every single article he writes.
This is a fun little game. If I get enough positive feedback, I may make this a recurring feature of FantasticalAndrewFox.com. What say you?