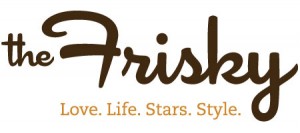 Perusing the Internets, I came across a link to an evocatively entitled article, "Girl Talk: How Having Sex With a Fat Guy Changed Me." Before you all go scurrying off to follow the link yourselves, let me warn you that (as with many articles I've encountered at this site) the title promises a pay-off way, way beyond what the article itself delivers. I believe this is called "link bait." (Hey, it works; I'm linking.)
Anyway, the couple of minutes I spent reading this rather disappointingly limp article got me thinking of great "link bait" titles for other articles in this vein, titles the editors of The Frisky might come up with after a few nights spent in bed with copies of Fat White Vampire Blues and Bride of the Fat White Vampire. Here are a few suggestions: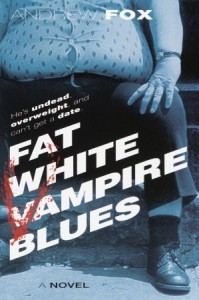 How Watching a Fat Man Transform Himself into 180 Plump White Rats Changed My Feelings About Rodents
How Being Fed Three Quarters of the Menu at Ralph's Po-Boys Emporium by a Nosferatu of Size Changed My Opinions of Moderately Priced New Orleans Restaurants
How Being Forced to Imagine a Fat, Starving Vampire Change Himself into a Wolf, Scarf Down Three Bags of Stolen Dog Chow, and Then Have Unintentional Doggy-Style Sex with a Stray Mutt Changed My Inclination to Donate to the SPCA's Spaying and Neutering Fund
How Reading the Tales of a Washed-Up, 450-Pound Vampire Bragging About His Glory Days as a Masked Superhero During World War Two Changed My Willingness to Tolerate Cross-Genre Experiments by First-Time Novelists
Are you listening, Frisky editors? Link bait like this doesn't come along every day, y'know.