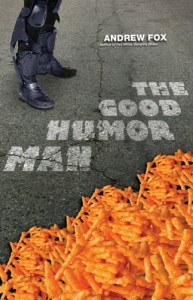 This is the third in an occasional series of links round-ups to news and commentary on the growing reach of the Food Police, whose future exploits are chronicled in my novel, The Good Humor Man, or, Calorie 3501 (selected by Booklist as one of the Ten Best Science Fiction and Fantasy Books of 2010!).
A San Francisco-Bay Area community, Richmond, becomes the first city in the U.S. to place on the ballot a "sin tax" on sodas
One writer suggests that Richmond skip the sin tax on soda and go straight to a sin tax on giving birth, the logical progression of sin taxes
The Massachusetts Department of Public Health issues rules outlawing bake sale fundraisers at public schools; public outcry leads the Massachusetts Legislature to pass a law forbidding the Department of Public Health from issuing such a rule; the Boston Globe ridicules the public and sides with the Food Police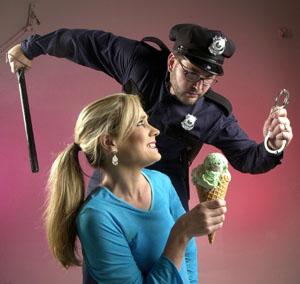 "Fat Tax:" a study in the British Medical Journal advocates for a minimum twenty-percent additional tax on foods and beverages judged by public health officials to be excessively fattening
"Obesity in America is a crisis that threatens the national security:" the National Institute of Medicine issues a 478-page plan calling for "bold actions"
Is there a Good Humor Man in your future? Or will public backlash against the overreaching nanny state hand the Food Police their walking papers?
The Good Humor Men live! Or they certainly are being midwifed into life by Big Nanny and the people who love her.
Earlier round-ups:
The Good Humor Man: Truth is Stranger Than My Fiction
Friday Fun Links: Thanksgiving Greetings From the Food Police
And here's a link to an excerpt from The Good Humor Man, or Calorie 3501, depicting a Good Humor Man raid on a surreptitious Hanukkah party where illegal fried latkes are being consumed. Enjoy (and remember — reading is not fattening, if done without a bag full of chips next to you)!