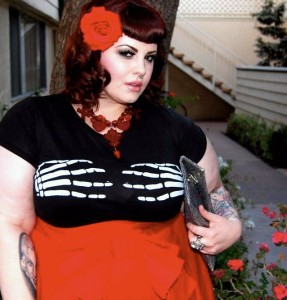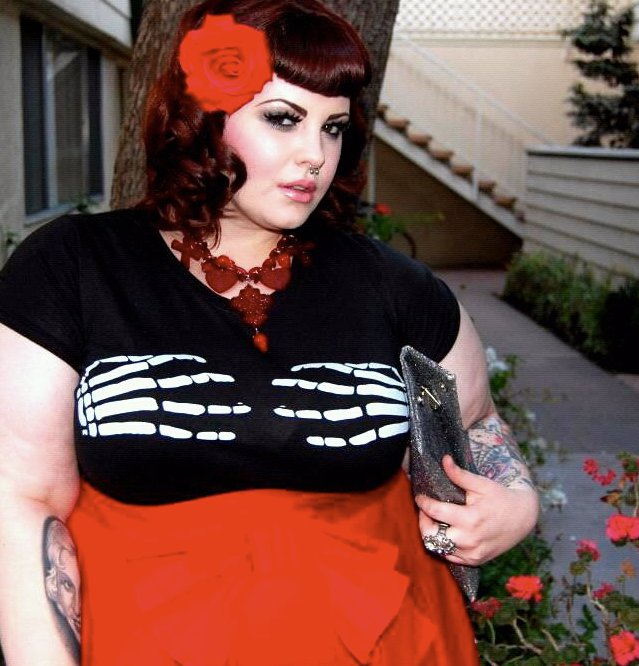 Word is beginning to leak out regarding who will portray the classic characters of the Munsters in NBC's upcoming reboot of the 1960s comedy series, to be entitled Mockingbird Lane. (So what would have been so terrible about calling it The Munsters? At least NBC opted not to go the route Disney took with John Carter of Mars, which they shortened to just plain John Carter, not one of their better marketing moves of recent years; the Peacock Network, thankfully, did not choose to call their series The Mun.) Actor Eddie Izzard will apparently play the role of Grandpa Munster, and British actress Charity Wakefield is slated to portray the family's "ugly duckling," Marilyn Munster.
However, the big roles of Herman Munster and Lily Munster have yet to be cast. In the original series, Lily Munster was portrayed by the ravishingly beautiful Yvonne De Carlo, veteran actress of some of the biggest films of Hollywood's Golden Age, including The Ten Commandments. So who should play Lily in the new version?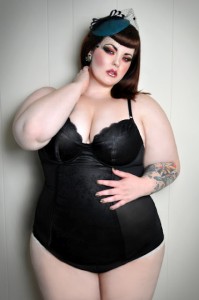 Why not a real Munster? Why not actress and plus-size model Tess Munster?
I mean, come on, why not? She's already shown she's got some acting chops. She's got an appealing biography, having survived Hurricane Katrina in coastal Mississippi in 2005 and then gone on to a successful plus-size modeling career (overcoming the considerable skepticism of her family), later launching her acting career with the starring role in A&E's real-life drama Heavy. Plus, she's a blogger! What's not to like?
But most important of all, can't you just imagine the look on Herman Munster's face should Tess become Lily? Hey, guys, wouldn't you look like a love-smitten moose in Herman's shoes, too?