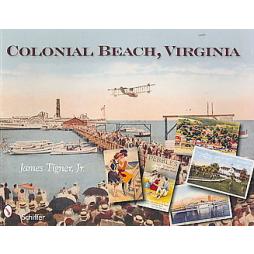 My son Levi is obsessed with maps. All kinds of maps. Road maps. Maps on place mats. Google maps. Perhaps the latter most of all. He can spend hours and hours on his little netbook computer, starting at our home in Manassas or perhaps in a nearby county, following various roads from screen to screen to see where they end up.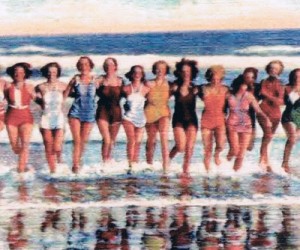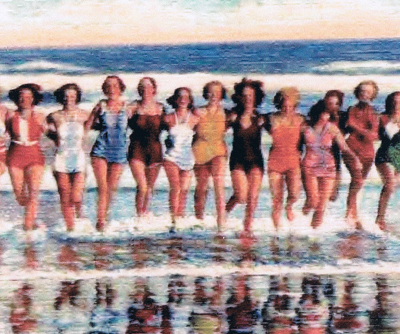 A few months back, he ended up in a place called Colonial Beach, Virginia, in Virginia's Northern Neck, alongside the Potomac River, about sixty-five miles southeast of Washington, DC and an equal distance east of Richmond, Virginia. I'd never heard of the place. Levi couldn't stop talking about it, though. He insisted that I look at Google with him while he navigated around the virtual town, pointing out the municipal fishing pier and the beach and various restaurants. He insisted that we go.

Google Maps said the drive from our house would take about ninety minutes. That certainly seemed doable for a day trip. So I told him we would go there sometime, half-expecting he would forget about the place. Then we got involved in all the events of summer: the swimming lessons, the soccer lessons, robotics camp, a trip to Long Island and New York City. I forgot about my promise to take Levi to Colonial Beach.
Levi didn't forget. Nearly every weekend, he asked me if this was the weekend we would be taking a drive to Colonial Beach. Eventually I ran out of excuses. A couple of Sundays ago, even though the day was overcast, cool, and occasionally drizzly, I picked the boys up from Sunday school and told them we'd be having lunch in Colonial Beach, followed by exploring. I felt like a long drive. I was in a mood to see some places I'd never seen before. Colonial Beach seemed a destination as good as any other.
And wouldn't you know it, but Levi picked a winner. "The Playground on the Potomac" has seen better days, certainly, but that is part of its charm and attraction. The town and its waterfront are currently suspended in a kind of Twilight Zone between urban decay and gentrification, between a distant past of Victorian opulence, a more recent past of fires and hurricanes and commercial abandonment, and a likely future as a boutique destination. Renovated waterfront Victorian homes and an Art Deco hotel sit just a few blocks away from beat old diners, a rusting, half-ruined beach playground dotted with piles of rotting driftwood, and curio shops so bizarre and disorganized you can't tell from looking through their windows what is for sale and what is there just to provoke a double-take.
Rod Serling would love this place.
I
love this place. And I'm nearly positive that, five years from now, I'll hardly recognize it from my first visit. Towns like this in locations like this don't sit in their Twilight Zones for very long. Eventually all of the "three-buck-breakfast-plate" greasy spoons will be replaced by French bakeries and spiffy joints offering nouvelle cuisine. Unless another disaster strikes, or a massive cutback in government spending results in a recession and high unemployment in the Greater Washington, DC region.
The roots of Colonial Beach stretch all the way back to 1650, when Andrew Monroe, the great-great grandfather of President James Monroe, founded a town called Monrovia on the approximate site of the present-day municipality. The town of Colonial Beach, which had begun thriving as a fishing and bathing resort, was formally incorporated on February 25, 1892. It possessed (and still boasts) the second-longest stretch of beach in the Commonwealth of Virginia, second only to that of Virginia Beach. Until the widespread popularity of the automobile, virtually all of the town's visitors traveled by boat downriver from Washington, DC, and many stayed for the entire summer season. Homeowners included Alexander Graham Bell, whose house still stands as the Bell House Bed and Breakfast Inn.
However, automobile travel made weekend getaways more popular than the season-long hotel and cottage stays which had provided the mainstay of Colonial Beach's economic livelihood, and the building of the Chesapeake Bay Bridge made the oceanside beaches of Maryland more accessible and attractive to travelers from Washington, DC than the "Playground on the Potomac." Colonial Beach briefly regained favor with tourists and travelers by offering slot machines on riverboats anchored at the ends of excursion piers (the Maryland state line begins at the low-water mark of the Potomac River on the Virginia side, and gambling, outlawed in Virginia, was legal in Maryland), but the piers all burned down during a devastating fire in 1960, and the gambling boats never returned. Additional damage to the town's infrastructure occurred in 2003 when Hurricane Isabel swept through the region.
The beaches are still there, and the vistas they offer of the wide Potomac and the distant Maryland shore are very much worth seeing. While the boys and I were beachcombing, a large family arrived and pulled several huge bouquets of balloons from their vehicles. They set the balloons, several dozen of them, loose to ascend into the gray-clouded skies. I tried taking pictures of the balloon release, but I wasn't quick enough, and the balloons are just tiny specks in my photos. I learned from the family that this was a memorial for Samantha Penney, their daughter and sister, who had been killed one year earlier by a drunken driver.
The town's waterfront is dotted with marinas and watering holes, most of which have put out sandy volleyball courts and picnic benches with either river views or bay views. What was once the town's main riverfront commercial strip still bears the scars of Hurricane Isabel, with several blocks lacking any development at all. Fans of Depression-era commercial architecture will find much to appreciate. The downtown area includes Doc's Motor Courts, still with its original neon sign, the Riverview Inn, a renovated Art Deco jewel, and the Hunan Diner, a Chinese restaurant which was once a railcar-style diner and which could be restored to its former glory (and probably will be, eventually, unless the wrecking ball finds it first).
The boys and I had lunch at the Lighthouse Restaurant and Lounge, which sits on the edge of Monroe Bay. It offers one dining room for Washington Redskins fans and another, separate dining room for Baltimore Ravens fans. Separate but equal, so far as I could tell (and hell, I'm a New Orleans Saints fan first, a Miami Dolphins fan second). The fried fish is very, very good.
We didn't get a chance to check out any of the town's antique or curio shops (many of which were closed on a Sunday afternoon), and it was too wet out for the boys to play at Monroe Bay Park, which has an inviting, well-maintained playground. The boys could easily have stayed on the beach for many more hours, even without going into the water. So we'll be back. It helps, too, that the drive between Manassas and Colonial Beach, along State Roads 218 and 205, is one of the prettiest in Northern Virginia.
Good job, Levi! Keep up the virtual exploring, kid!

Addendum: Here's a fascinating article on the history of Colonial Beach, featuring interviews with some of its most prominent businesspeople and characters. It's a marvelous evocation of the flavor of the town.